Thursday, July 23rd, 2009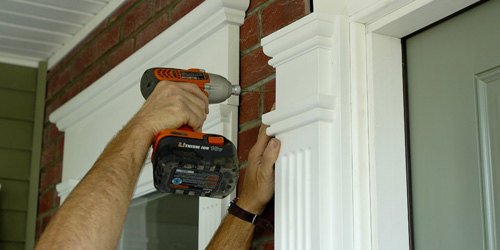 Remember back in March or April when our minds were all aflutter with thoughts of the wonderful home projects we wanted to accomplish this summer? Maybe we were thinking of adding some lovely decorative vinyl shutters to give our façade a little pick me up. Or possibly we were going to finally rip out those old cracked basement windows and replace them with glass blocks. There may have been a little mention of once-and-for-all removing that decaying wood heap we try to pass off as a railing system, adding an adequate gable vent to allow proper airflow (thereby reducing cooling costs), or finally wrapping those less-than-attractive post with a pvc column wraps?
Did you get all of that stuff done? Did you get any of that stuff done? Yeah, I didn't either. But it's not too late! We still have 1 whole official month left for summer 2009. So what are you waiting for? There's no time like right now to commit to getting at least one thing off of your "to-do" list. For me, it's going to be shutters. What's it going to be for you?